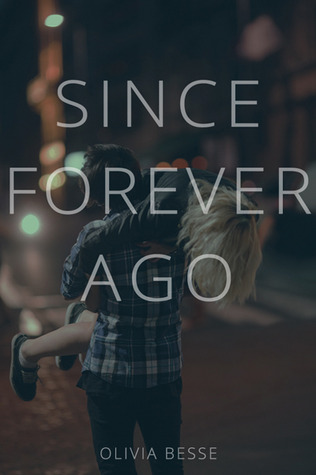 SINCE FOREVER AGO
by Olivia Besse
Release date:
May 13th 2014
Publisher: Wunderland Press
Purchase:
Amazon
Synopsis via Goodreads:
Fresh off the heels of a devastating breakup, Riley Benson is a mess. But with her ingenious plan to become a ball-busting heartbreaker herself, she's pretty sure she'll survive. After all, what better way is there to get revenge than to move on?
Riley's determined to become the perfect bachelorette—she's going to drink like a bro, belch like a beast and swear so much that she'll make even the most seasoned sailors blush. After all, those are the qualities that every guy's secretly looking for…. aren't they?
Max Fletcher is in love with the girl who gave him chicken pox and his first broken leg. When his best friend seems to finally be out of the picture, he can't help but want to keep Riley all to himself. And, after coaching her with the very best of the very worst love advice, it seems as if he might actually get what he's wanted after all those years. But just as the two come to the realization that they're actually kind of perfect for each other, along comes a secret that threatens to tear them apart.
Olivia Besse is a rookie to the literary scene, moonlighting as a writer to keep what's left of her sanity! Stay tuned for relatable New Adult novels penned by an actual new adult!
a Rafflecopter giveaway